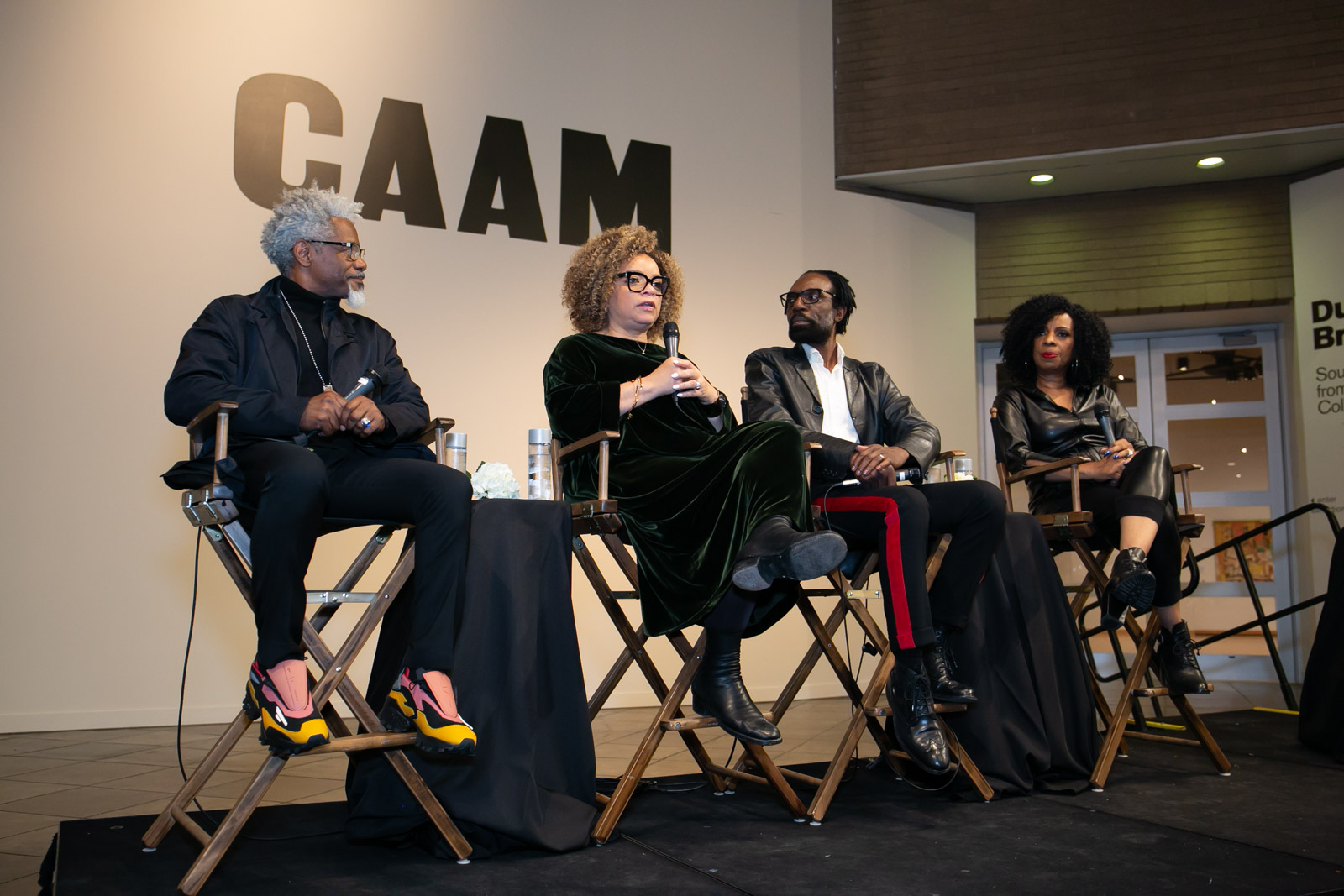 The Black Design Collective focuses heavily on business success for designers of color in the fashion industry.
Kaylene Peoples, Editor in Chief of AGENDA MAGAZINE said, "There are so many components to building a business, and it looks like BDC has it all figured out through their online community of supporters, students, and sponsors. They offer Master Classes for designers and the availability of resources that will guide BDC members to their much-deserved success and businesses."
Steven Kolb, Chief Executive Officer of the CFDA (Council of Fashion Designers of America), believes that this new organization can strengthen the industry. "Any time experienced people in our industry can organize to support the industry and support peers in the industry, it is a good thing. I think it's great what Kevan and his partners at Black Design Collective are doing."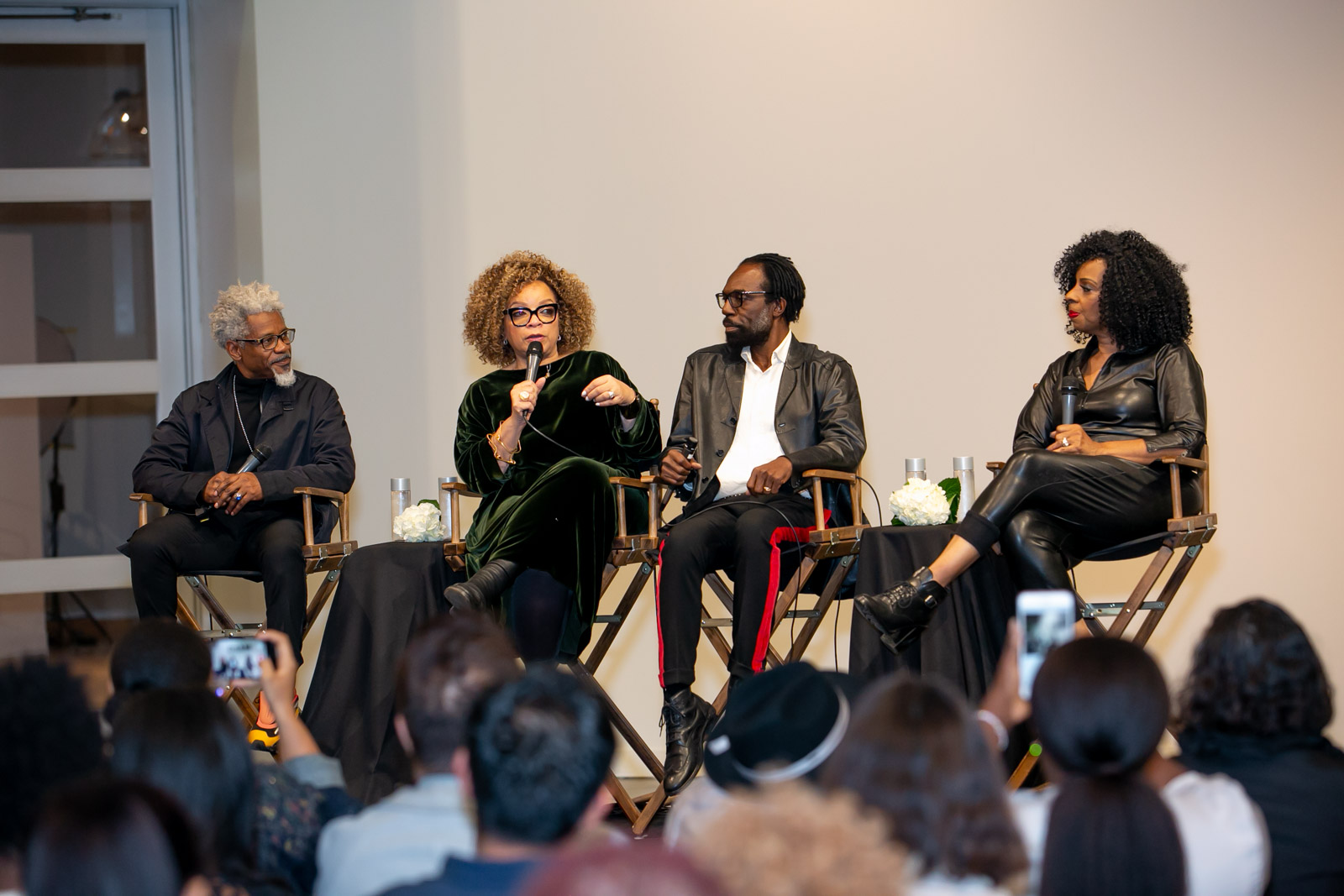 The Impact of Black Design
A Nielsen report on "the untold story" of black consumers, especially affluent ones, shows that as the black population grows, so will its economic influence and buying power. The report highlights that demographic trends combined with the power of social media have collided to empower an increasingly educated, affluent, and tech-savvy black consumer base. As a result, it's a key time for companies to "build and sustain deeper, more meaningful connections" with black creators and consumers, according to the findings. The study estimates that black spending power is currently at $1.3 trillion and will reach $1.7 trillion by 2022.
According to the Nielsen report 73% of whites feel that Blacks influence mainstream culture even though they make up a smaller segment of the population. An older study also revealed that Blacks spend more on luxury items like clothes, cars, and jewelry than their white counterparts. While Blacks have fewer means, they will still outspend whites on average by roughly $2000 on luxury goods.
Despite the spending power of black consumers, less that 10% of fashion and accessory brands are black owned businesses. In the United States, that number is less than 4%. All designers find themselves with challenges daily. For minority designers who are the proprietor of their businesses, there can be additional hurdles to overcome such as different financial matters, professional development obstacles and access to the right kinds of advisers and mentors.
Black Design Collective Professional Development Programs
Black Design Collective is committed to developing and implementing programs and services that provide our members and the greater design/creative community with the tools and skills necessary to compete and thrive in a competitive marketplace.
Professional Development Workshops
Each workshop offers valuable learning opportunities and tools to support career development in the areas of fashion, bespoke, costume, textile and accessory design. These workshops are presented online through Zoom and in person. Participants are provided with valuable resources, including the opportunity to ask questions of the presenters and slides from the workshop. Each workshop is unique and stand alone, allowing participants to delve deeper into specific topics. These workshops are informative and fun, with ample time for interaction and experiential learning.
Black Design Collective Educational Institute for Professional Development (BDC-EIPD)
An A-Z professional development series of courses that take designers from startup to scale up. Course focuses on topics such as Fashion Business Startup, Legal Structure, Scaling Up, Marketing, Networking, Brandings, E-commerce and Financing. Classes are led by an instructor and taken on-line or in person.
Student Programming
Black Design Collective works with educational institutions and student members to provide a variety of workshops and programs that empower the next generation of designers with the skills and knowledge they need to launch their design careers. Specialized workshops include: resume writing, portfolio development, professional communication, interviewing skills, professional business letters, internships, career exploration and searches and professional development.
Black Design Collective Talks
Taking designers and the community behind the scenes in building a business/brand is the goal of Black Design Collective Talks. On a monthly basis, the talks highlight individual designers and affiliates within the design community, showcasing for others how they got started, what it took to build their business/brand and other information that inspires and educates those listening to achieve success. Black Design Collective Talks are posted on social media platforms, YouTube and the Black Design Website.
Membership Meetings
Black Design Collective Members are invited to participate monthly in person or online by joining the organization's membership meetings. A guest speaker presents on a given topic, pertinent to the field of design each month. The meeting also allows members to interact and learn from each other and to hear first-hand about upcoming programs and events Black Design Collective will be implementing in the months ahead.
Mentorship
Minority designers with businesses need to have supportive and smart mentors and advisors. These working relationships are essential for minority business owners navigating through some of the challenges they face and can expedite the process of creating a profitable and sustainable business. Black Design Collective works with students, new and seasoned designers to recruit and identify mentors and advisors who can assist our members with navigating the processes of building, expanding and maintaining profitable businesses. Mentors aid in the areas of design, business development, finances, marketing, resource acquisition and more. Mentoring takes place in person and via technology, in both one-on-one and group settings.
Scheduled Workshop Topics
Below is a sample of proposed workshops.
Business Plan Development
Financing your business
Branding & Marketing
Scaling up your business
Legal structures
Protecting your brand – intellectual properties
Manufacturing
Legal Structures
Financial systems
Taxes and other regulatory activities
Resource procurement
Social Media & Websites
On-line Sales Platforms
How to open new markets
Sustainability
Plus many more topics.